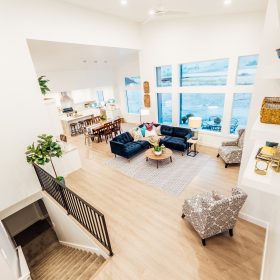 We have been in our home for 6 months now. We are still in amazement we live here. Every day we talk about how much we love living here and coming home. The entire staff was excellent and have made it an amazing experience. To say they went above and beyond our expectations is a fair statement. Our home is so beautiful, it is as amazing as Anna first described and its built as well as Jordan told us it would be. They kept saying "it will look like you want just be patient", whenever we had a concern. Great experience, great response after moving in and having questions even if it was already explained. Very grateful and appreciative for our forever home!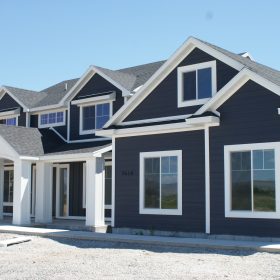 We are currently building a custom home with Immaculate. They have been amazing to work with! We plan on this being the last home that we build. They have helped us design a home perfect for our family now and in the future. Their design center had everything we needed in one place. We would definitely recommend them to anyone building!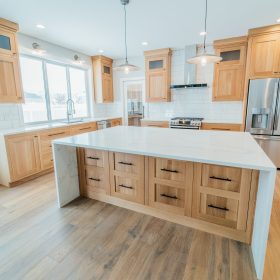 Built a beautiful home with Immaculate in 2012. They were great to build with and knew what we wanted and made it reality even though it was a bit different than the norm. Then after the home was finished and moved in they continued to stand behind their work. We then sold that house about a month ago and during the due diligence the buyers had a home inspection. The home inspector found zero issues with the house and highly recommended the buyers to buy the house. He said that rarely happens so that goes to say that they build a quality house. Now we are in the process of designing a new home with Immaculate and looking forward to making our vision a reality again.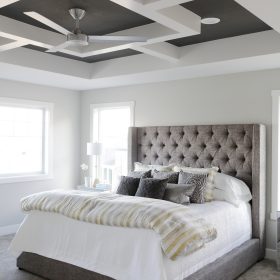 Cant recommend Immaculate Homes enough! Great Company with an amazing staff. My wife and I worked closely with Anna & Jordan. I know that they are incredibly busy right now, but they always made us feel like we were their top priority. Great people! My wife was concerned that if we went with a bigger builder that our home wouldn't have character. Immaculate lets you customize your plans to fit your specific tastes and they were super helpful in giving us ideas and encouraging us to modify their existing plans. We took bits and pieces from homes they had done in the past and mixed them with our own ideas. So pumped with the finished product. If we ever decide to upgrade we will be working with them again.